The offer of our company contains also garden furniture. These goods can be good idea for your garden design. Our furniture wonderful fills up the landscape. Tables, chairs, benches and children's playgrounds – these are only few goods from our offer. In the manufacturing process we use not only conifer, but also massive wood (like oak, ash and elm).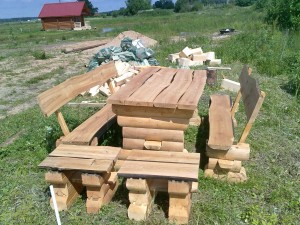 This set of garden furniture is a good solution for warm summer evenings. At the bottom from conifer and upsides from massive. Price begins from 280€.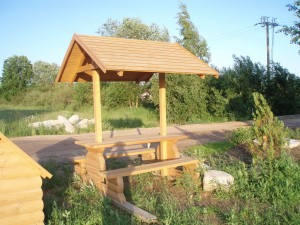 This table costs only 210€ and is made from pine.
Since the ancient times one of the most interesting elements of garden are wells. They can be used also for decorative aims. Price begins from 120€.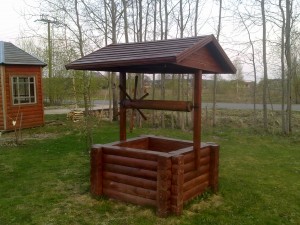 Swings and children's playgrounds are also offered.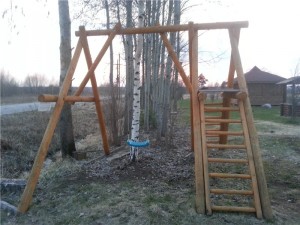 Price begins already from 70€.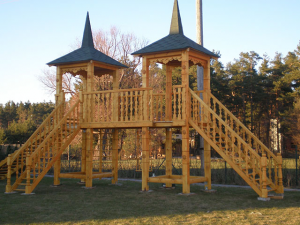 The price of children's playground begins from 250€. They also can be built according to your own project.
We offer also dog kennels. Price can be discussed. Our company also realises your own ideas for the garden.